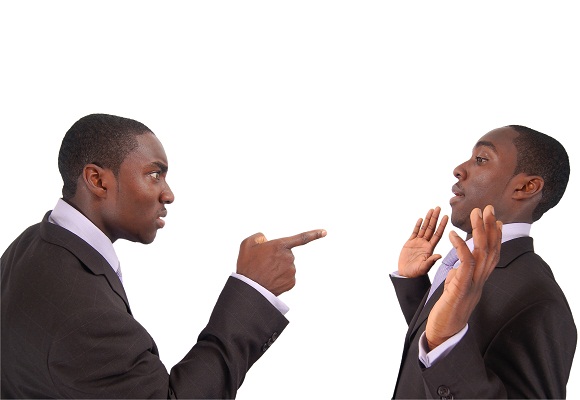 His was the first rap album to be nominated for "Album of the Year" at the Grammy Awards. His major-label debut album, won a Grammy Award for Best Rap Album. His next album became the fastest-selling solo album in United States history.His third major album released in 2002, also won a Grammy Award, making this artiste the first to win the award for Best Rap Album for three consecutive LPs. He then won the award again in 2010 and in 2011, giving him a total of 13 Grammys in his career. He holds the record for most successive US No.1 albums by a solo artist and in December 2009, Eminem was named the Artist of the Decade by Billboard magazine.
Eminem (birth name Marshall Bruce Mathers III) is a Caucasian American rapper of Scottish,English, German, and Swiss ancestry. Eminem's mentor Dr. Dre though a huge success on his own, has fewer awards to his name. His most notable achievement is that he has produced albums for and overseen [mentored] the careers of many rappers signed to his record labels, such as Snoop Dogg, Eminem and 50 Cent. There is a similar story in professional road racing cyclist. Eddy Merckx who was one of the few athletes to have won the Tour de France a record five times had his record surpassed by his protégé (or mentee) Lance Armstrong – the protégé went on to win the Tour de France seven times.
In some cases, such as above, we find a Mentor going on to mentor a person in the same industry and in other cases; the mentee (or protégé) is in another field. Not all mentees necessarily get to surpass their Mentor's type of achievements like Lance; some create their own records or are just galvanized to live life at their best and most.
On the 14th of June 2011, without any doubt, Africa lost one of her Mentors – he died as a 56 year-young man. Olutayo Adeleye Aderinokun exited our world on that day having served as the Managing Director/CEO of Guaranty Trust Bank since 2002. Prior to that time, he served as the bank's Deputy Managing Director from its inception in 1990. It is to his credit and that of his friend, Fola Adeola (founding CEO, GTBank) that the firm that they founded (GTBank) stands tall, amongst other awards, as the Most Profitable Bank in Nigeria. And that is the least of the bank's achievements under Tayo's watch.
Under Tayo's leadership, the shareholder's funds grew from N10 billion to an excess of N200 billion; deposits spiked from N50 billion to over N600 billion; profit after tax grew from N4 billion to over N35 billion and the stock market value of the bank leaped from N8 billion to N400 billion. Tayo Aderinokun's stewardship is further attested to by the numerous accolades and commendations received by the bank and himself over the years.
It is to their credit (Fola and Tayo) that GTBank has produced (mentored) the highest number of other bank CEOs. The roll call looks like this: Aigboje I. Aig-Imoukhuede, CEO Access Bank; Chika Mbonu, CEO Assurance Bank; and Femi Pedro, CEO First Atlantic Bank and one time Deputy Governor Lagos. Other alumni from the organization have gone on to lead, manage and influence other fields of endeavor. One of such is the current Governor of Kwara State, AbdulFatah Ahmed; the CEO of the first privately owned security printing firm, Superflux, Tokunbo Talabi and a former Senator of the Federal Republic of Nigeria, Farouk Bello.
In addition, GTBank arguably wins the award as the Most Poached organization. Around 1995 the Hakeem Bello Osagie restructured-UBA bank hired more than ten staff from GTBank. In 2002, Bond Bank, the last bank till date to make a dramatic entry into the banking sector, also poached more than ten employees from the bank. The 'honours' roll of GTBank staff poachers would resemble a roll call of 'who is who' in banking.
His example reminds me of another man and another company – Jack Welch and General Electric (GE). GE was 'The Corporation of the Last Decade' and even remains a contender in this decade. Owing to the work of its founding fathers, accelerated by Jack Welch, GE is the 'Harvard Business School' for the business world. It was and is the factory for minting leaders and CEOs. At a point it was put like this, "when a company needs a loan, it goes to a bank. When a company needs a CEO, it goes to General Electric, which mints business leaders the way West Point mints generals" (Ellen Kratz). Leaders from GE have at some point or the other gone on to be CEOs in about ten Fortune 500 companies.
Even though not all the GEers were successful in managing the corporations they went to, but without any doubt Jack Welch and GE have been recognised as Mentors to the world of big businesses – local and international. Till date some of the principles and practices introduced by Jack Welch while he was CEO are still been copied, studied, criticized, and praised both in the business and human resource worlds. Mentors provide direction. They inspire and motivate. They serve as examples, role models . . . lighthouses to a world of possibilities.
Without any equivocation, the continent of Africa is in urgent need of Mentors. We have since lacked role models and time is fast running out. We have sought and cried out for political leadership . . . to no avail. We had hoped for it in the man who led us in the 3rd republic. That hope was squashed, dashed, and smashed. Young people have sought for inspirational leadership within the business sector – alas, to no avail. In essence, we have looked for models of self-drive, industry, professionalism, hard work, excellence, success and virtue. With the untimely (in our estimate) departure of Tayo Aderinokun, we have lost one of such. We need Mentors and we need them now!
What Is Mentorship?
Mentorship refers to a developmental relationship in which a more experienced or more knowledgeable person helps a less experienced or less knowledgeable person. It's a process for the informal transmission of knowledge, social capital, and the psychosocial support perceived by the recipient as relevant to work, career, or professional development. Mentoring entails informal communication, usually face-to-face and during a sustained period of time, between a person who is perceived to have greater relevant knowledge, wisdom, or experience (the Mentor) and a person who is perceived to have less (the protégé) (ref. Wikipedia).
Mentoring is a fundamental form of human development where one person invests time, energy and personal know-how in assisting the growth and ability of another person. The word, Mentor, has evolved to mean trusted advisor, friend, teacher and wise person. Mentors are helpers. Their styles may range from a persistent encourager who helps you build your self-confidence, to a stern taskmaster who teaches you to appreciate excellence in performance. Whatever their style, they care about you and what you are trying to do (ref. Emory University HR website).
Mentoring may be formal or informal; structured or unstructured. A number of institutions have a structured mentoring scheme for new hires; some as part of a fast-track programme for high potential employees; and others as part of a general developmental programme. The informal type extends beyond persons within the same organization. The informal-structured relationship can exist between two people who have agreed to enter into such a relationship.
In some cases a person may elect a person as a mentor without them discussing or entering into a consciously defined relationship. So a lot of times when you hear the statement, "he is my mentor", the mentor isn't even aware of such a classification. If you ask me this is the highest level of mentorship – the level where the mentee anoints another as Mentor. This one isn't facilitated by Human Resources. The bonding isn't part of a leadership development matrix being sponsored by the CEO and the HR director.
Particularly in Africa where leadership is seen as an opportunity to lord over subjects; the idea of mentorship is a welcome one. It is popular in our part of the world to associate leadership with titles. But no sane person no matter the size of his ego or title appoints himself Mentor. People choose their mentors – it is at their discretion. Uncle T, even death cannot rob us of our right to choose you as our Mentor. The organization that you and Fola founded remains for us a testament. A statement of vision and courage!
Many of us would have gone to battle with you had you chosen the battlefield instead of the business-field. Uncle T provided quiet, sure-footed leadership to the banking sector, the business world, Africa and African youths. On behalf of African youths, there are at least three awards that our Uncle T should explicitly have been given.
Integrity, Professionalism and Excellence Pays!
Himself and his friend Fola should be given an award for proving from a non-religious standpoint that a combination of integrity, professionalism and excellence is profitable. In Nigeria young people are growing up, concluding each passing day that integrity doesn't pay. Integrity is 'old school'. No one wants to do an honest job anymore. Why bother? There are now all forms of yahoo-yahoo: in government, in cyber cafes, in sports, in banking, the capital market, etc.
There are a number of good people holding their heads up high and doing the best they can but they haven't attained game-changing visibility like that of our Mentor (Uncle T). A few years ago we would have said that this is an award that is important only in Africa because for the Western world integrity and professionalism come naturally. Well 'the wind has blown up the hair covering the chicken's backside' and so we now know that that isn't true.
You can confirm from Enron, Worldcom, FannieMae, FreddieMac, Washington Mutual, Lehman Brothers, American Int. Group (AIG) etc. What these two men have attempted and succeeded in doing is proving that you can do business successfully in Nigeria without compromise – you can become meaningfully-rich without soiling your soul. QED.
Most Successful-Best Run Nigerian-International Brand
The institution that Tayo Aderinokun led in the last nine years deserves this award. Through the grace of God, clarity of purpose, hardwork and tenacity, focus and foresightedness, Guaranty Trust Bank has arisen and steadily pursues the status of an iconic brand. It is a fact that the bank emerged largely unscathed, from the recent global economic crisis that shook the world; and it also emerged from the Nigerian Capital market crisis and the banking sector Sanusi-tsunami. And this was due to the deference paid to sound management principles, good corporate governance structures and overall operational efficiency and transparency. Little wonder that the bank has been adjudged, for a third consecutive year, by Euromoney the 'Best Bank in Nigeria'.
African Ambassador Par Excellence
The African continent has been referred to as the Dark Continent (particularly in times past). We struggle with a myriad of problems and crisis (largely man-made). We would win awards for backwardness in a number of areas. In essence we aren't the continent that the world comes to when it wants to learn and get better. Nope. It is in this context that we give this other award to Uncle T. Sir, not only have you brought honour to the name Aderinokun, beyond that, you have brought honour upon Africa by being steadfast and resolute in the pursuit and propagation of the GTBank brand.
Finally we too can say that 'what the western world can do, we can do better' and it began with you. In the world economic space, Africans have succeeded in placing one of theirs on the map. The bank pioneered the foray of Nigerian Banks into the international capital markets, thereby becoming the first Nigerian company and the first African bank to be listed on the main market of the London Stock Exchange.
All genuine Mentors have the success of their mentees as an over-riding concern. In pursuit of this goal, one of the last tasks of a Mentor is to leave the stage to pave way for the mentee. Lee Kuan Yew, Prime Minister of Singapore (1965-2000) did it when he left a crop of groomed officers to run the government and the economy. He was then given a formal advisory role of Minister Mentor. Jack Welch also left the stage in 2001 for three contenders to the office of Chairman/CEO, General Electric: Jeffrey Immelt who succeeded him in GE, Robert Nardelli who left GE to become the CEO of Home Depot and James McNerney who also left to join 3M as CEO.
Tayo Aderinokun also left the stage. He has left GTBank to the new CEO, Segun Agbaje but he leaves the Nigerian youth with a platform – an international platform for us to live a life of integrity, purpose and impact. Adieu our Mentor. We have, this day, taken up the gauntlet.
Comments
comments